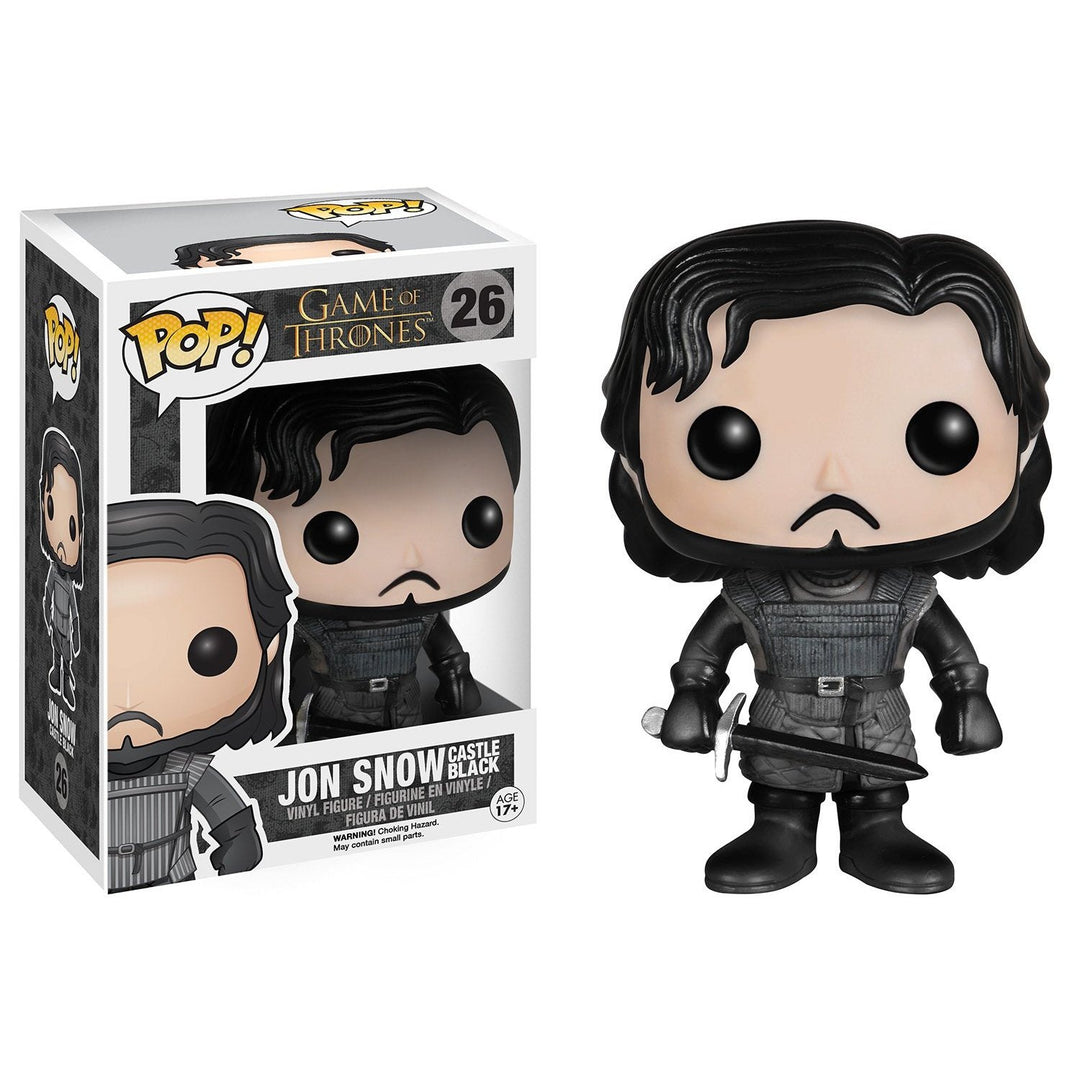 Funko Pop! Game Of Thrones Jon Snow Castle Black Vinyl Figure
Winter is coming! We are thrilled to bring you a brand new series in our Game of Thrones Pop! line. This series includes Mhysa Daenerys Targaryen and Castle Black Jon Snow. Along with new variations of classic characters, the series includes some of the most highly requested Game of Thrones characters! That's right... We are finally giving you the Sansa Stark Pop! you've been dreaming of. Samwell Tarly and Petyr Baelish have also joined the Pop! army. These Pop!'s will be available in time for the holidays! Don't miss out!
Size chart
Here you will find size charts for all of the most popular items that you can find at Fundom.com. If you need more information about any items, please contact us at cs@yourfavoritetshirts.com.
Regular adult t-shirt
Regular adult tank top
Regular adult hoodie
Regular adult long sleeve shirt
Women juniors t-shirt
New Era hats
Socks
Seatbelts
Brand - Game Of Thrones
Material -
Color -
Handling
In stock items are shipped out within 24 hours to 48 hours. Special orders are shipped out within 5 to 10 business days. Pre-orders will vary by item.
Pre-orders
Items that are pre-orders include a ribbon on the picture and are marked in the listing as a pre-orders. These items will take longer to ship as they are yet to be released or received from the manufacturer.
Item condition and packaging
All products are brand new, in their original packaging with all original tags and/or accessories.
Packing
Toys, collectibles, and sensitive items are all wrapped and boxed for their protection. Any less sensitive items, such as clothes or socks, are shipped in standard shipping bags.
Shipping labels
All orders are shipped to the address input during the checkout process. Unfortunately, we may be unable to customize these details once an order has been placed. Please contact us as soon as possible if you need to make any changes or need to cancel the order. Please note that once the order has been processed, we are unable to customize or cancel it. The carrier used to ship your order may vary depending on your location and the size of the order. The most common carriers are USPS, UPS, and Asendia (international only).
Customizations and special requests
Unfortunately, we are unable to customize the actual items. However, we may be able to fulfill certain packing or shipping requests.

Please contact us at cs@fundom.com with any questions or requests.