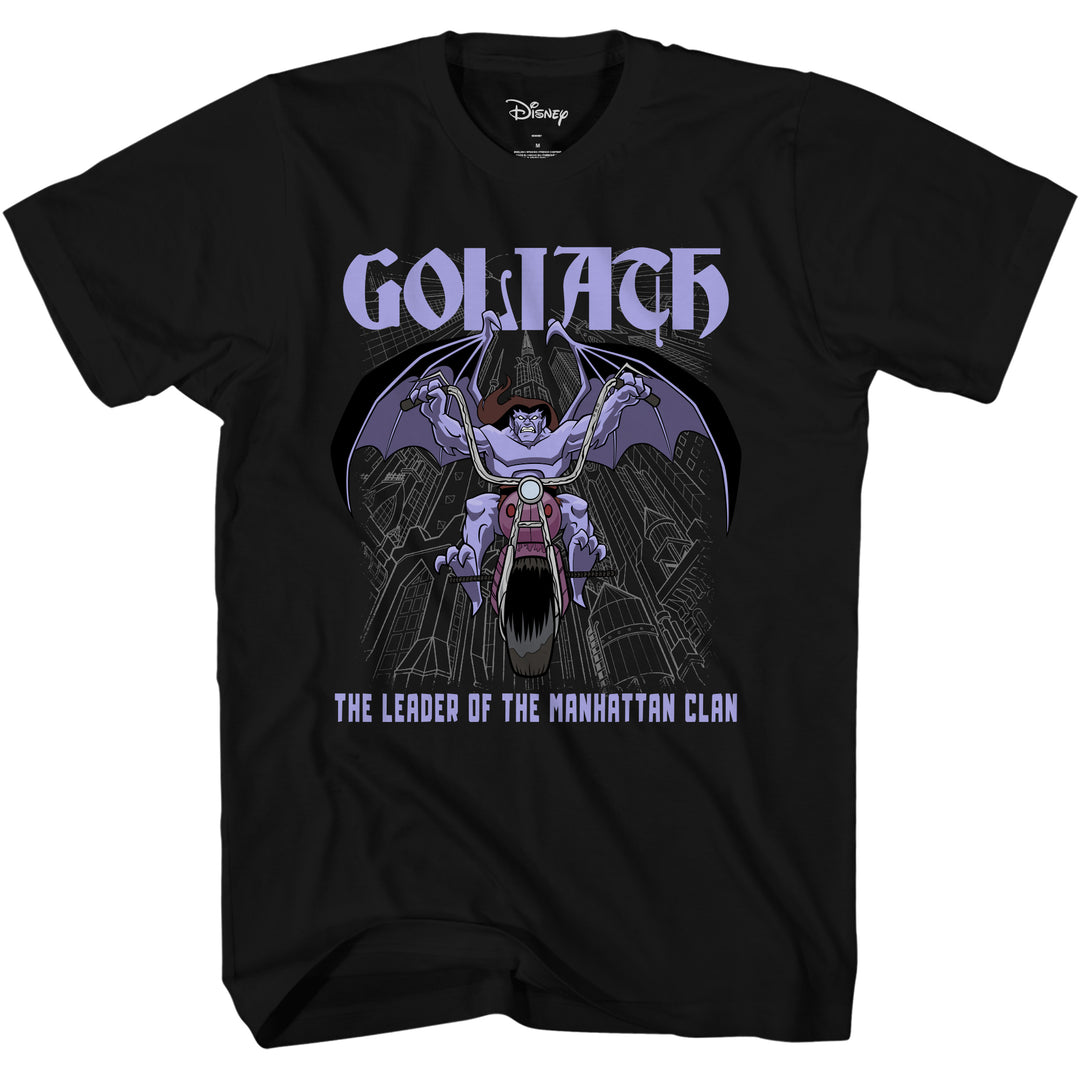 Gargoyles Biker Goliath Ride Manhattan Clan Disney 90's Retro Adult T-Shirt
One thousand years ago, superstition and the sword ruled. It was a time of darkness. It was a world of fear. It was the age of gargoyles. Stone by day, warriors by night, We were betrayed by the humans we had sworn to protect, frozen in stone by a magic spell for a thousand years. Now, here in Manhattan, the spell is broken, and we live again! We are defenders of the night! We are Gargoyles!
Brand - Disney
Material - Cotton
Color - Black
Handling
In stock items are shipped out within 24 hours to 48 hours. Special orders are shipped out within 5 to 10 business days. Pre-orders will vary by item.
Pre-orders
Items that are pre-orders include a ribbon on the picture and are marked in the listing as a pre-orders. These items will take longer to ship as they are yet to be released or received from the manufacturer.
Item condition and packaging
All products are brand new, in their original packaging with all original tags and/or accessories.
Packing
Toys, collectibles, and sensitive items are all wrapped and boxed for their protection. Any less sensitive items, such as clothes or socks, are shipped in standard shipping bags.
Shipping labels
All orders are shipped to the address input during the checkout process. Unfortunately, we may be unable to customize these details once an order has been placed. Please contact us as soon as possible if you need to make any changes or need to cancel the order. Please note that once the order has been processed, we are unable to customize or cancel it. The carrier used to ship your order may vary depending on your location and the size of the order. The most common carriers are USPS, UPS, and Asendia (international only).
Customizations and special requests
Unfortunately, we are unable to customize the actual items. However, we may be able to fulfill certain packing or shipping requests.

Please contact us at cs@fundom.com with any questions or requests.